You're sitting in your office (or cube) and it's kinda drab. You need something to brighten it up and I have just what you might want: Lamps. But these are no ordinary lamps, these are LED lamps called Notti and Dotti produced by Witti Design which you can program from your smartphone and they are kind of eccentric.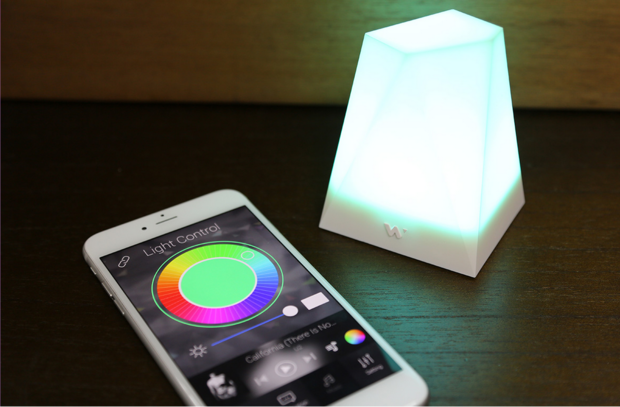 The Notti is a white truncated prism (100mm high by 75mm wide by 60mm deep) with rechargeable batteries. It can be programmed via an iOS or Android app and connects via Bluetooth BLE. The Notti can continuously change color, change color according to the music being played on your smartphone, stay on a fixed color, gradually brighten in alarm mode to wake you up, or light up when your smartphone receives a message or you get an incoming call. The battery lasts 720+ hours in notification mode (off until a notification event occurs) or 5+ hours in continuous mode.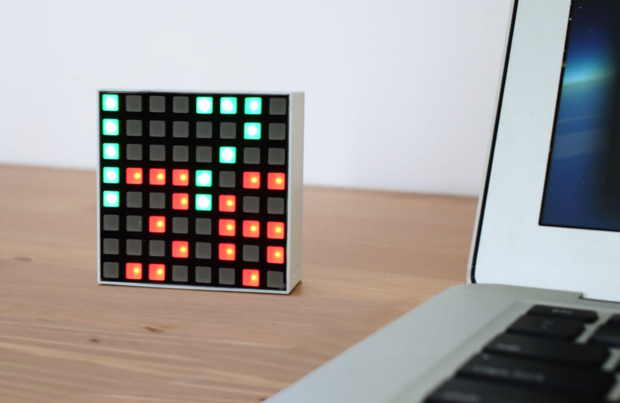 The Dotti is a small white box (77mm high by 52mm wide and 52mm deep) with a display of 8 by 8 RGB LEDs. Again, programmable by an iOS or Android smartphone app and identical in battery life to the Notti. Many of the Dotti functions are similar to the Notti with the addition of animations, games (shake it in dice mode cogenerate a random number) and a clock mode.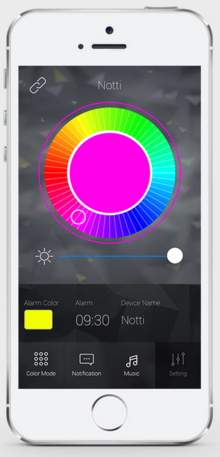 As I said, there's something intrinsically eccentric about these gadgets (as is the web site copy; "Rechargeable battery for your convenient") and the user interface of the apps for each device are not as "intuitive" as they could be. Also, why are there two separate apps? One app that could deal with both products would be simpler. 
But my big issue with these products is pricing: The Notti is priced at $59.99 and the Dotti at $79.99. These are definitely kind of neat and three or four Nottis would make for a cool table decoration but the price I'm not sure they beat a set of three color-changing Chinese-made LED candles for $21. I guess they might make cool hipster gifts if your cool hipster friends care to geek out with their smartphones but I'll not be giving one to my aged aunt because she won't want the hassle even if she really grokked her smartphone in the first place.
As I said, kinda cool and I'll give the Notti and Dotti a Gearhead Rating of 3.5 out of 5.